Ad Blocker Detected
Our website is made possible by displaying online advertisements to our visitors. Please consider supporting us by disabling your ad blocker.
Press release from the Humboldt County Sheriff's Office: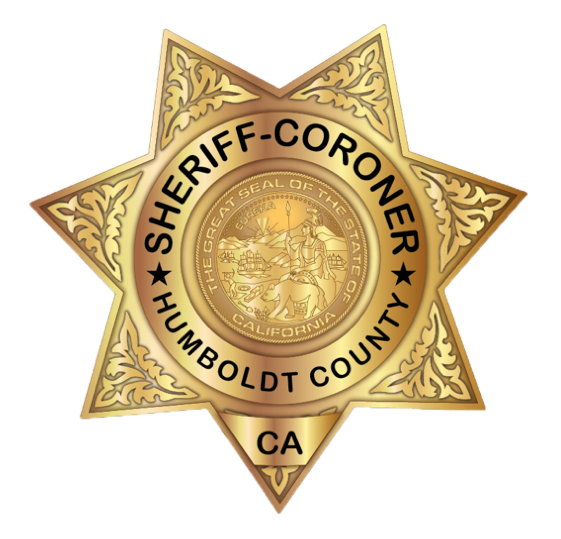 At around 6:45 p.m. on September 5, 2021, the Humboldt County's deputies were dispatched to Black Sands Beach in Shelter Cove to receive an overdue hiker's report.
The hiker, a 37-year-old male, was hiking the Lost Coast Trail with a group of friends when his dog was reportedly injured. The hiker and his dog separated from the group on September 4th to return to the Mattole Trailhead. The hiker had planned to meet the group at Black Sands Beach on September 5th, but he never arrived.
The Bureau of Land Management's deputies and rangers hiked from the Mattole Trailhead on foot that evening to find the hiker. However, due to the darkness and the terrain, the officers had to stop searching for the ground until the next morning. Meanwhile, a U.S. Coast Guard helicopter was used to find the hiker through the air, but was unable to find the hiker that evening either.
On the morning of September 6, the Humboldt County Sheriff's Special Services, Humboldt County Sheriff Search and Rescue volunteers, and Bureau of Land Management rangers resumed their search for the Lost Coast Trail in an off-road vehicle. By 10am the hiker was on the trail about 2 miles south of the Mattole Trailhead. The hiker was in good health but without drinking water. He told MPs that when he returned to the starting point, he was slowed because he was carrying his injured dog. The hiker was provided with transport back to his vehicle and water.
The Humboldt County Sheriff's Office thanks the Humboldt County's Search and Rescue Posse, the Bureau of Land Management, and the Humboldt Bay Coast Guard for their cooperation and assistance in finding and successfully resolving this incident.
The Humboldt County's Sheriff's Office wishes to remind the public to be careful and prepared when hiking or stepping on the beach.
Even if you are only planning a short day hike, here are some things to keep in mind:
If you don't know the area bring a map. Bring a tide map when you are on the coast.
Consider bringing a whistle so rescue workers can find your location in a search and rescue situation. Make sure your phone is charged and consider bringing a small power bank in case you need to charge your phone.
When hiking with a partner or a group, never leave anyone behind.
Carry a flashlight
Bring extra water and high-energy foods
Pack a small first aid kit
Dress properly for a hike and prepare for weather changes by bringing rain gear or a jacket.
Say anywhere where you want to go and when you want to return.
Stick to an established trail and bring a map if you find yourself in an unfamiliar area.
Be sure to charge your cell phone before you leave home.
If you get lost hiking and can't find your way, it's best to stay where you are and call 9-1-1.
To learn how to join the sheriff's Search and Rescue Posse, visit humboldtsar.org.