Ad Blocker Detected
Our website is made possible by displaying online advertisements to our visitors. Please consider supporting us by disabling your ad blocker.
Monday, December 12, 2022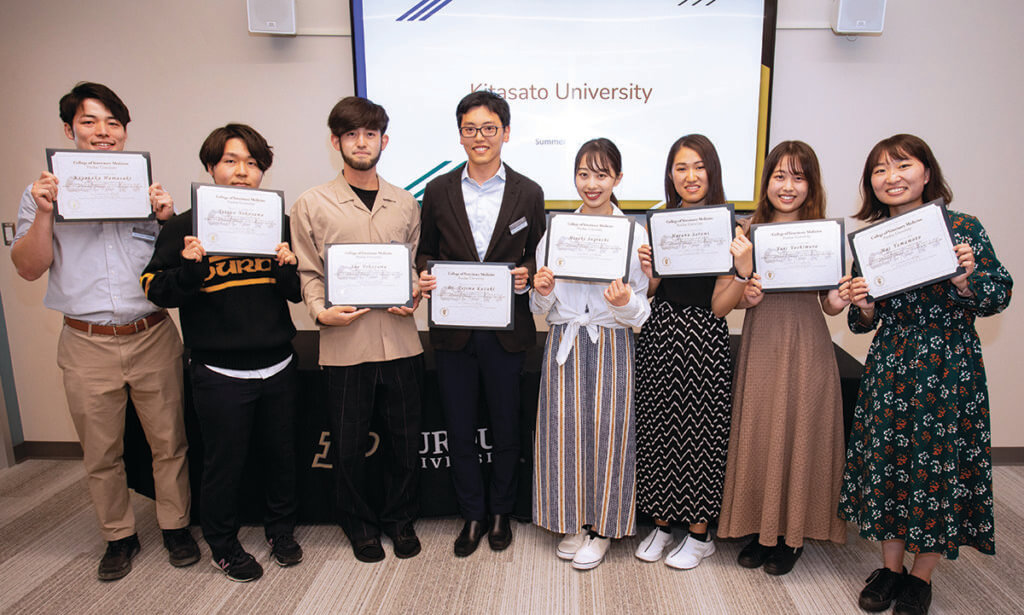 Kitasato University students and their faculty advisor, Dr. Kazuki Tajima (center), display the certificates they received at their farewell reception in the David and Bonnie Brunner Small Animal Hospital.
The presence of seven veterinary students from the Kitasato University School of Veterinary Medicine in Japan enriched the learning environment at Lynn Hall in August, as they participated in a longstanding program involving a collaboration between Kitasato and the Purdue University College of Veterinary Medicine. For the first time since the pandemic, the students came with a faculty advisor, Dr. Kazuki Tajima, for a two-week stay at Purdue focused on gaining first-hand exposure to veterinary clinical education in the US Their visit concluded with a farewell reception August 19 in the Joanne Troutner Multipurpose Room in the David and Bonnie Brunner Small Animal Hospital.
"The relationship we've had with Kitasato University is very special and one that has existed for over 25 years," Dean Willie Reed told the Kitasato delegation at the farewell reception, where they were joined by Purdue Veterinary Medicine faculty, staff, and students who helped host their visit. "We are very happy this year because we are in person again. Due to COVID, we had to suspend things for a couple of years, but now we are so happy that we can have our friends back with us each summer." Dean Reed also thanked the Purdue faculty, staff and students who contributed to the successful visit. "Without you it would be very difficult for us to host our visitors the way that we would like to, so thank you for doing this and for your commitment to cross-cultural collaboration which is so very important for PVM as part of our strategic plan ."
Dean Reed then invited one of the Japanese students, Misaki Sugiuchi, to speak. "On behalf of our students I would like to thank you all," Misaki said. "During this visiting program, we learned many things which we could not experience in Japanese daily life. First, the concept of clinical rotation is completely different from Japan. In Japan, students often just observe during the clinical rotation, but in the US students are doing the consultation, exam, and performing procedures." In addition to the time they spent at the Veterinary Hospital, the students also enjoyed other events and activities, including visits to the Indiana State Fair and the Indianapolis Zoo. "I want to thank everyone at Purdue University for hosting us. It is an honor to meet you," Misaki concluded.
Director of Global Engagement Addison Sheldon commended the students for their enthusiasm, curiosity, and willingness to learn during their stay. "I'm happy to hear that you enjoyed visiting our new hospital, enjoyed your rotations, and you learned a lot," Addison said.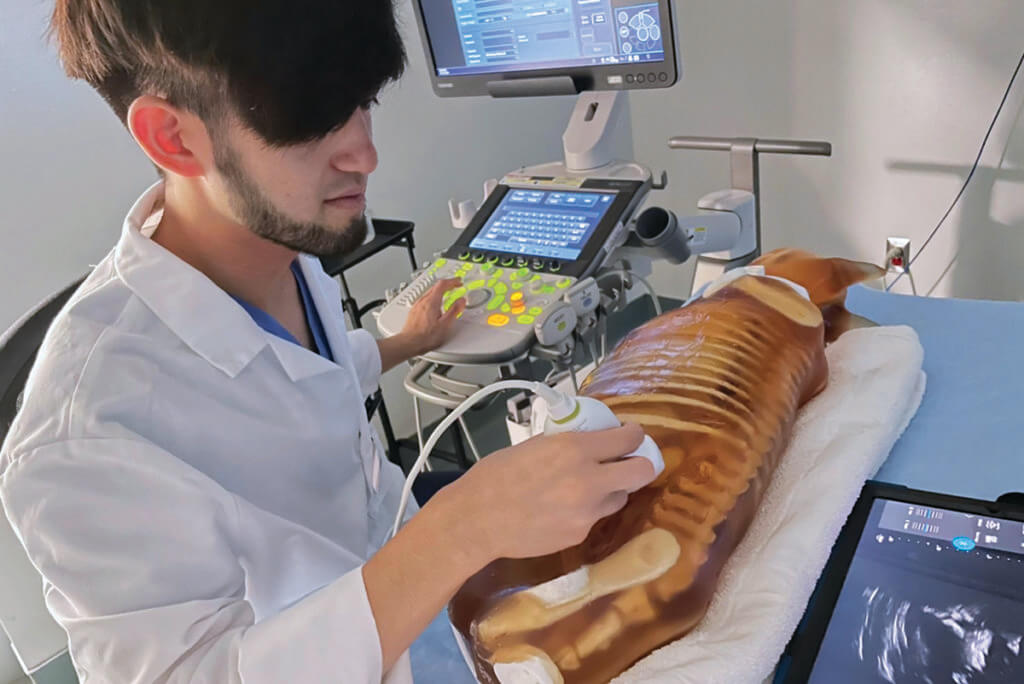 Kitasato University student, Tetsuo Yokoyama, practices an ultrasound on a canine model.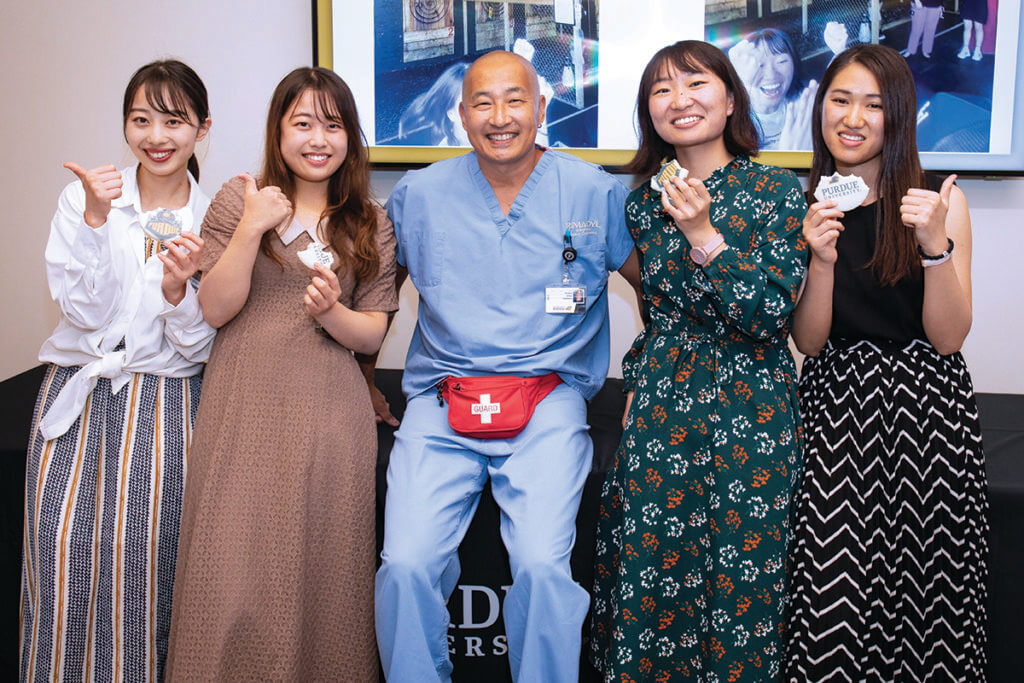 dr Tomohito Inoue, anesthesiology lecturer, was among the Purdue Veterinary Medicine faculty and staff who helped host the Kitasato students.
Writer(s):
Kevin Dorr | pvmnews@purdue.edu