Ad Blocker Detected
Our website is made possible by displaying online advertisements to our visitors. Please consider supporting us by disabling your ad blocker.
"If you have COVID-19 and your pet becomes ill, don't bring your pet to the veterinary clinic yourself," warns the US Department of Agriculture, which is responsible for tracking and reporting COVID-19 in animals across the country. The agency's advice: "Call your vet and let them know you have COVID-19."
By mid-July, USDA data shows cats and dogs are responsible for nearly 80% of animal infections in the US – 182 out of a total of 217 cases. That total excludes minks, which have suffered thousands of deaths from COVID-19 on mink farms across the country. The graphic below shows that there were outbreaks in 17 "mink rooms" during the pandemic.
Aside from pets, the USDA's animal health program has found SARS-Cov-2 virus in several species of big cats, otters, and non-human primates. In the United States and around the world, the mink is the species most severely affected by the pandemic. Denmark euthanized 17 million mink last November when researchers discovered the virus had spread from humans to minks – and then back to humans. The virus apparently mutated in the large mink farm population and then found its way back to the workers who handled the animals.
Getty Images
In this file photo dated October 9, 2020, minks can be seen on a farm in Gjol, Northern Denmark. When they discovered a Covid-19 outbreak in mink, Danish health authorities euthanized healthy and infected minks to make sure the infection did not spread.
The state of Utah reported nearly 10,000 mink deaths from COVID-19 last fall, which is cause for concern: Can the virus find an animal host, rearrange itself into a new variant, and then spread to other animals and humans?
We know that cats can sometimes get serious illnesses and die from the infection, but this is very rare.
Dr. Jane Sykes, Professor of Medicine and Epidemiology, UC Davis School of Veterinary Medicine
"There is experimental evidence that cats can transmit infection to other cats," said Dr. Jane Sykes, professor of medicine and epidemiology at UC Davis Veterinary Hospital.
Once infected, cats can shed viruses, Sykes said.
"That could potentially be transmitted, so the potential still exists, but there is currently no evidence that animals are a major source of infection for humans," Sykes said.
UC Davis School of Veterinary Medicine treats more than 60,000 patients each year and has more than 125 state-certified veterinarians and 115 residents.
The main concern right now is that infected people will make their pets sick. Research shows that cats infect the virus at higher rates.
"One of the reasons cats are more susceptible is that they are often very close to people's faces when they sleep in beds with people," said Sykes.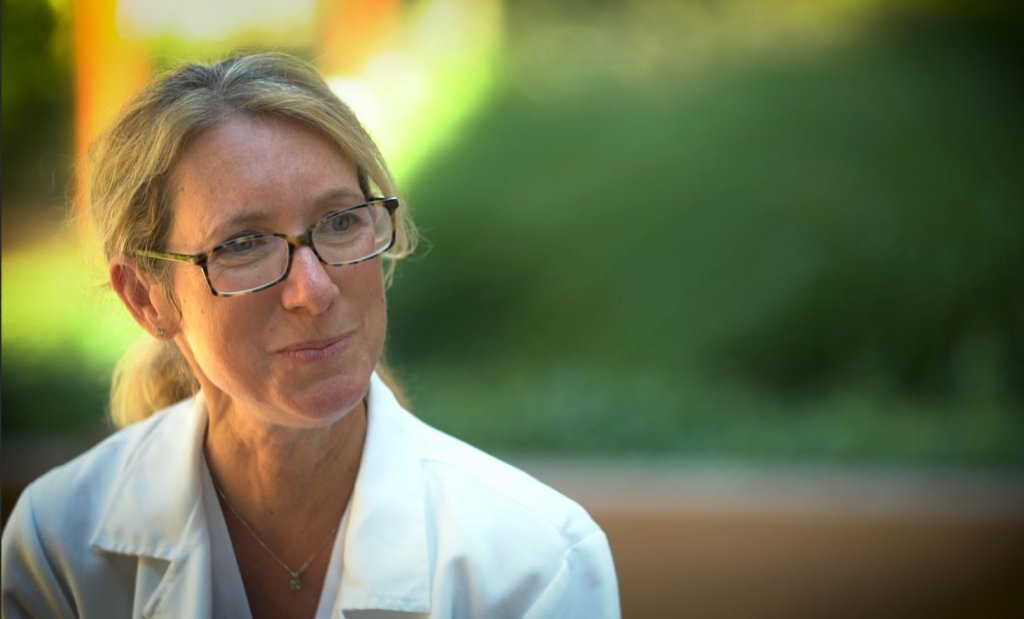 "It is common for household animals to become infected with Covid," said Dr. Jane Sykes, professor of veterinary medicine at UC Davis.
Researchers at the University of Glasgow in Scotland euthanized a cat because it was very ill with COVID-19, but recent studies show that the vast majority of infected cats and dogs have mild or no symptoms.
Scientists at the Plant and Animal Health Agency in Surrey, England, found that an animal's susceptibility to the virus can depend on the presence of ACE2 receptors, the proteins that allow the coronavirus to infect a cell. The location of these receptors in the animal's body and their number seem to play a big role in how sick an animal gets from COVID-19. Minks have the receptors in their lower respiratory tract, while cats have fewer receptors that are higher up in their respiratory system.
"The important point is that this infection spreads from humans to animals, not from animals back to humans," said Sykes.
However, since viruses can mutate quickly, a new variant, whether from animals or humans, can change everything.
What if a variant occurs that is much more contagious to human pets?
Dr. Jane Sykes, Professor of Medicine and Epidemiology, UC Davis School of Veterinary Medicine
"I think the concern would be what if a variant occurs that is much more contagious to people's pets and that can be passed back to humans," said Sykes.
Canadian scientists from Ontario Veterinary College found that dogs infected with Covid-19 tended to have mild symptoms.
At the moment there is no evidence that the Delta variant can spread to animals and back to humans, but Sykes says it is critical that scientists continue to keep a close eye on all variants and how they affect all animals.
For CDC How To Treat A Pet If You Suspect It Has Contracted COVID-19, Click Here.