Ad Blocker Detected
Our website is made possible by displaying online advertisements to our visitors. Please consider supporting us by disabling your ad blocker.
The Hot Girl Coach is also the dog mom to several adorable pets. In addition, some BTS members are dog owners, including the group's "Golden Maknae", Jungkook. Here's what we know about the first time BTS met Megan Thee Stallions French Bulldog 4oe.
BTS and Megan Thee Stallion are friends – working on a version of 'Butter'
Megan Thee Stallion and her dog in 'The Tonight Show Starring Jimmy Fallon' | NBC / NBCU Photo Bank via Getty Images
As the largest boy group in the world, 2021 meant several collaborations and iconic appearances for BTS. Megan Thee Stallion recorded a verse for the "Butter" remix and even performed live at the BTS "Permission to Dance on Stage" concert.
However, when these artists first met in person, they were joined by a lovable French bulldog named 4oe.
* {padding: 0; margin: 0; overflow: hidden} html, body {height: 100%} img, span {position: absolute; width: 100%; top: 0; bottom: 0; margin: auto} span { Height: 1.5em; Text-Align: Center; Font: 48px / 1.5 Sans-Serif; Color: White; Text-Shadow: 0 0 0.5em Black}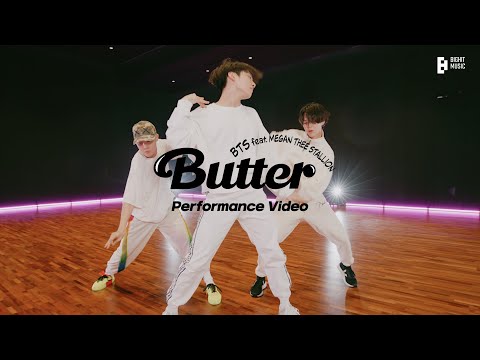 * {padding: 0; margin: 0; overflow: hidden} html, body {height: 100%} img, span {position: absolute; width: 100%; top: 0; bottom: 0; margin: auto} span { Height: 1.5em; Text-Align: Center; Font: 48px / 1.5 Sans-Serif; Color: White; Text-Shadow: 0 0 0.5em Black}